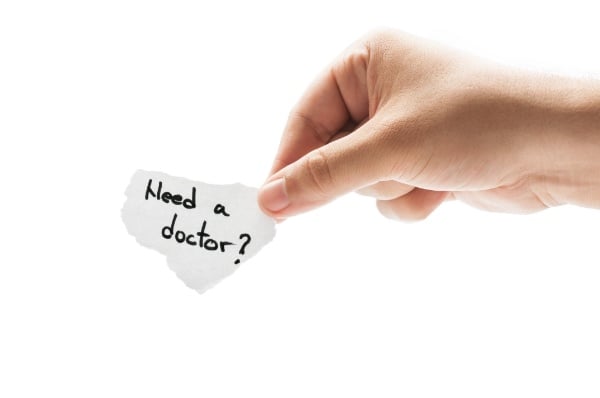 At the Sweet Sleep Studio, we get asked many questions regarding sleep disorders, sleep studies, and the difference between getting sleep help from a primary care doctor versus a board certified sleep specialist.   The most basic answer is, one doctor is specialist in sleep medicine and one is not.
Board Certified Sleep Specialist
A board certified specialist is still a trained doctor, but with a medical specialty.   Board Certification is a voluntary process and one that is very different from medical licensure. Obtaining a medical license sets the minimum competency requirements to diagnose and treat patients, it is not specialty specific. Board Certification demonstrates a physician's exceptional expertise in a particular specialty and/or subspecialty of medical practice.
A sleep specialist is a medical doctor who has completed additional education and training in the field of sleep medicine. Sleep medicine focuses on sleep, sleep disorders, and sleep-related conditions, and is a subspecialty within several medical specialties, including neurology, pulmonology, internal medicine, and psychiatry. Sleep specialists are specifically trained in the diagnosis, management, treatment, and prevention of sleep disorders and sleep problems.
Patients suspected of having obstructive sleep apnea (OSA) will have to have a sleep study performed to properly diagnose the disorder. There are two possible tests for determining a diagnosis: an attended polysomnogram (PSG) and an unattended home sleep test (HST).
Attended PSG tests are conducted in a sleep lab under the supervision of a registered polysomnographic sleep technologist (RPSGT). In addition to sleep apnea, PSGs can diagnose up to 80 sleep disorders by using a variety of equipment that monitors brain activity, eye movements, respiratory effort, blood oxygen saturation, heart rate, body movements, and more.
HSTs on the other hand are used only in the diagnosis of sleep apnea, and are performed by the patients themselves. Patients taking a HST will bring home their equipment to use overnight after being given a tutorial on how to use the equipment. HSTs are very simple and easy to use. HSTs are also limited in the data they capture to respiratory effort, blood oxygen saturation, and airflow. Some HSTs can also capture breathing movement and body positions.
HSTs are increasingly being used in the determination of obstructive sleep apnea by primary care physicians. However, there are some important considerations to make when choosing between having an in-lab sleep study and an at home sleep test.
What are the Challenges of Home Sleep Testing?
While there are many benefits to using HSTs to diagnose sleep apnea rather than going through the traditional polysomnogram test, there are some challenges that patients and medical professionals should be aware of.
HSTs are not as accurate and therefore tend to under diagnose. Much less equipment is used during an HST, most notably of which are EEG electrodes to monitor brainwave activity. Sleep apnea often becomes worse as one enters deeper stages of sleep. A home sleep test cannot adequately determine when the patient is awake; or if asleep, what stage of sleep the patient is in. This makes it nearly impossible to get an exact pressure needed for a CPAP machine, which is why many patients who have an HST may end up coming in for a lab study.
HSTs are not ideal for patients with other sleep disorders. An in-lab study can detect the existence of other sleep disorders that may be affecting a patient's sleep. Many patients have more than one sleep disorder. An HST will not pick up on the presence of restless leg syndrome, periodic leg movement disorder, bruxism, narcolepsy, or any number of other disorders.
HSTs are not ideal for patients with other medical problems. Patients with chronic obstructive pulmonary disease (COPD), congestive heart failure (CHF), neuromuscular diseases, and others are not good candidates for HSTs.
HSTs are not monitored.  While not having a sleep tech watching as one sleeps may seem appealing, many patients can accidentally turn off or knock loose a sensor during the test. In an in-lab study, a sleep tech would be alerted to the disconnection and quickly reattach the sensor. In a home sleep test, the missing recorded information may not be caught until well after the test has been completed and an interpretation is being done. Patients that turn off the machine or disconnect equipment before enough data has been recorded for a complete study may have to retake the test at later date.
Primary Care Provider/Family Doctor
The general role of a primary care provider is your point person for a health tune-up.  These doctors help take care of the basics of health care, focusing on wellness and prevention. Your provider focuses on your overall health, making sure you get recommended screenings and risk assessments, and also helps navigate you through medical specialists.
A primary care doctor can:
Ensure you get recommended medical screenings and health risk assessments
Provide preventive care and teach healthy lifestyle choices
Help you get referrals to medical specialists when necessary
Evaluate the urgency of your medical problems and direct you to the best place for care
Insurance and picking your doctor
As we all know each health insurance is different and carries their own special rules and regulations.  So your best bet is to contact your insurance provider to find out what they cover/do not cover in regards to your sleep treatment.
Some insurance such as Medicare and Medicaid require you to have a consult appointment with a doctor who specializes in sleep medicine before they will cover a study.  This is to assure your care is properly managed by a sleep specialist.
Sleep doctor vs Family Physician
Say you have a skin rash and go to my family doctor.   He confirms there is a rash but can't figure out the cause. Chances are the doctor is going to refer you to a dermatologist to study the rash further and suggest detailed treatment(s).
You can look at a sleep disorders/medicine in the same way.  Your family physician might agree that you have something wrong with your sleep, but a board certified sleep specialist will be the best point of contact in regards to your conducting a sleep study, accurately assessing the results, and providing the best recommendations based off your study.
If you live in the Kansas City areaand are looking for a quality sleep clinic or a board certified sleep doctor to help you with your sleeping problems, contact Sweet Sleep Studio @ 913-309-5963   to connect with Sleep Specialist, Dr. Abid Bhat, who can help you determine if a sleep study is right for you. If you want to get a feel for the kind of services we provide and check us out in person click here for a list of our facilities and locations.